« All Posts by this Blogger
How I'm Traveling the World with Dartmouth's Experiential Learning Scholarship
Greetings from Santiago, Chile! Finals have ended, papers have been graded, and I'm excited (and nervous) to be spending this winter break working on an experiential learning project to research and promote female entrepreneurship and empowerment abroad! But before I dive into more of what I'm currently doing and what this project entails, let me take a step back to explain how my project to promote female entrepreneurship was made possible in the first place.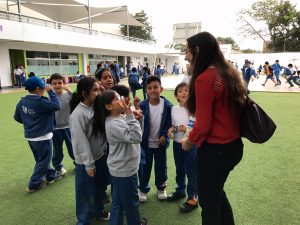 'Experiential learning' seems to be the latest college buzz-word, but it's difficult to understand what this phrase really signifies. While I firmly believe that each individual learns from every experience, I've slowly begun to figure out what experiential learning means to me.
By discovering ways to apply my passions and what I've learned inside the classroom to an individual project that has the potential to create a real-world impact, I have been able to experience first-hand the impact that feminism, economic inequality, entrepreneurship and innovation, and story-telling have had abroad. And, thanks to Dartmouth and the Stamps Scholars Program, I am now traveling the world on an experiential learning scholarship.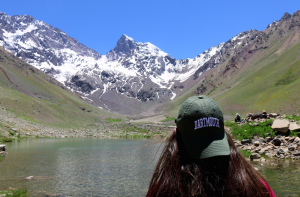 Last spring, I was one of ten juniors and seniors selected as Stamps Scholars. The Dartmouth Stamps Scholars Program, established just three years ago, is "in partnership with the Stamps Family Charitable Foundation to recognize and reward exceptional students who exemplify leadership, perseverance, scholarship, service, and innovation." The program gives select students the opportunity to design our own experiential learning plan to amplify and/or respond to what we've learned in our first few years at Dartmouth--and scholars' projects are fully funded for up to two years.
For my project, I have chosen to combine my passions for international affairs, entrepreneurship, and female empowerment to create a project that focuses on researching and promoting female empowerment through entrepreneurship in South America and East Asia, particularly in Peru and China. I was inspired to undertake this project after speaking with countless young, entrepreneurial female stall owners in artisan craft markets in Cusco, Peru and Beijing, China. When I asked these women why they chose to work in these markets, many of the stall owners in both Beijing AND Cusco replied, "this is the only way I can be my own boss" or "I feel stuck." It was this surprising commonality of sentiment that served as the catalyst for my project.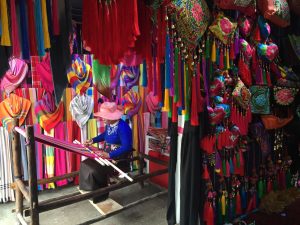 Over the next two years, I will carry out additional on-the-ground research in Beijing and Cusco, and travel to other South American and East Asian cities to best situate my findings on a more global scale--like I'm doing in Chile right now! By completing this research by the end of next summer, I hope to use what I have learned to find a way to somehow promote female entrepreneurship and innovation abroad during the second year of this experiential learning project.



So, that's how I'm traveling the world on Dartmouth's dime. It has been a whirlwind of interviews, exploration, and adventure so far in Chile. I'm excited to be visiting Argentina, Peru, and Uruguay within the next few weeks, and I've already begun planning my next research trip abroad.