There are four dogs in the post: AO Travel Wrap Up
Travel season is coming to an end! After two months spent visiting schools in 41 states (plus DC!) and 39 countries, we're settling back into life in Hanover, and getting ready to start reading applications. Before we get to reading, a look back on the last few weeks: It's been a whirlwind couple of months for Eric! He sent me too many good photos to pick from, but highlights include: group travel with Vanderbilt, Columbia, and Princeton across South Carolina, Sugar Shack on H Street in D.C. (had to get his doughnut fix somewhere in lieu of Lou's), and finding interesting things to do on his nights off. For example, it might look like Eric was performing with the Nashville Symphony Orchestra, but he just had really great seats for a performance of Beethoven's Fifth.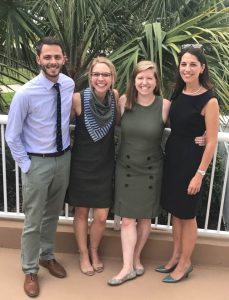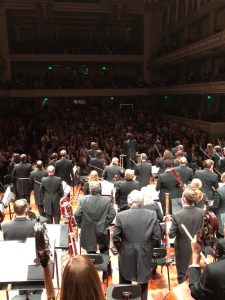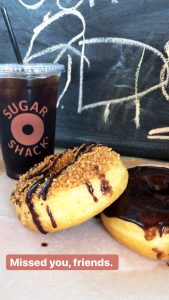 Angie had the opportunity to visit Boys Hope Girls Hope, a college access community organization in Brooklyn, NY. The session was fueled by excellent questions from the students, and afterward, Angie was fueled by all the amazing Colombian food the boroughs had to offer.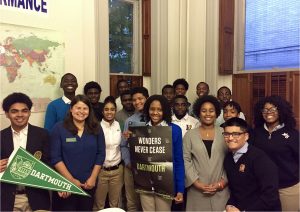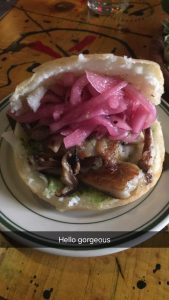 Steven definitely traveled the farthest this travel season to do programs for indigenous populations in New Zealand and Australia. Here he is with James Richard '91, who set up two days' worth of visits in Southern Australia, and Joe, a guide and cultural interpreter at Tjapukai Cultural Center in Queensland.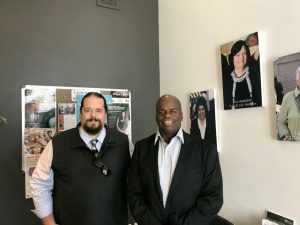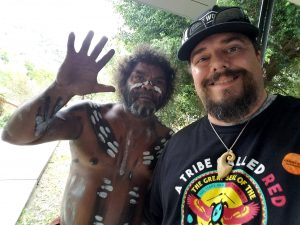 During a visit in Maryland, Zholl crashed "Tacky Day" -- everyone looks pretty stylish to me though!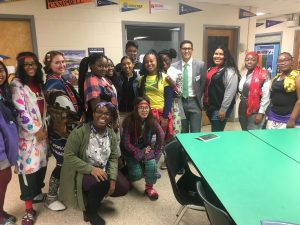 While her trip to Asia is a top contender for most insta-worthy trip this season, Elkie found domestic travel just as culinarily satisfying thanks to the ready availability of Wegmans and Starbucks. Elkie did conduct a high school visit underneath a table during an earthquake drill -- imagine her, a group of students, and a guidance counselor all under desks. They just went with it. The only thing better than Wegmans and earthquake drills? Coming home to her six-month-old golden, who was just a little tuckered out after two weeks at puppy camp.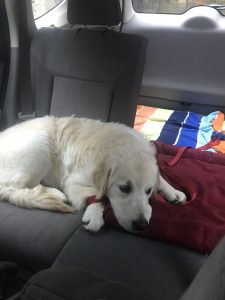 Greg enjoyed visiting his home state of Florida, and not just because he got to take in a Miami Heat game while he was there (court side with a Dartmouth alum who happens to be part owner, nbd) .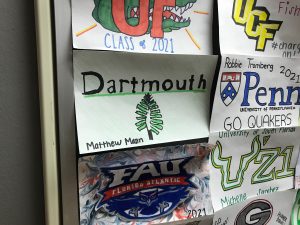 I also returned to my hometown of San Diego, CA this month, which meant my favorite tacos, my favorite beaches, and my favorite pupper. I also visited my high school alma mater -- more on that in another post! After a long day of school visits, it was nice to be greeted at the door by the puppy (he technically fit in the bag I tote around to school visits, but he was thoroughly uninterested in coming along).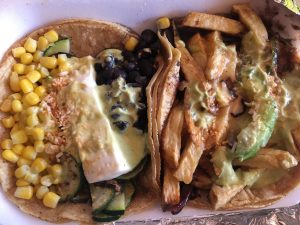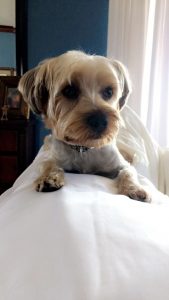 Back on the east coast, Jade visited the requisite lighthouse during her trip to Maine, and made some thrifty purchases along the way. 50 lbs of potatoes for $15, anyone?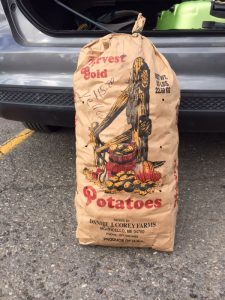 On his way to a conference in New York, Paul stopped for a burger in Northampton, MA, at a spot that has arguably the one of the best burger/fries/shake combinations in New England.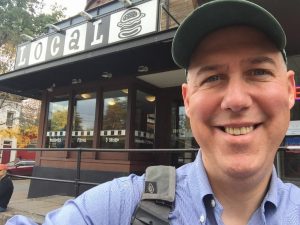 In upstate New York, Ali found her love for pasta realized in restaurant form. From there, the pastabilities were endless.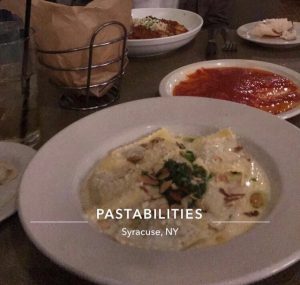 Last, but never least, Bandit (already a hero in our hearts) modeled her Halloween costume in the office before heading to a dog costume party -- her best friend was the Wonder Bread to her Wonder Woman.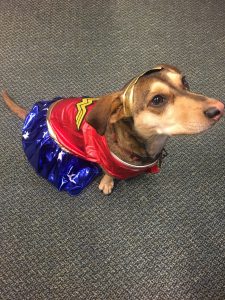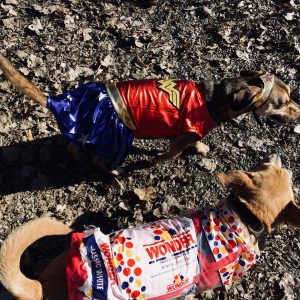 We wish we could visit every high school all over, but we can't so we try to make it as far and wide as resources and time allow! Keep an eye out, just because we didn't visit your high school this year, does not mean we won't be there in the future!