« All Posts by this Blogger
Running, Walking, Thriving
Dartmouth's green this Sunday was overrun with superheroes. Red capes, Batman masks, and Wonder Woman crests were ubiquitous among the hundreds from across campus and the Upper Valley who raced or supported the CHaD Hero. A fundraiser for the children's hospital at Dartmouth-Hitchcock Medical Center, the annual event has something for everyone: fifty-mile bike ride, one-mile fun run, and half marathon and 5K open to runners and walkers alike.
Not only was the event a blast, it combines the enthusiasm, persistence, and concern for others that has marked my Dartmouth experience. Running my first-ever half marathon, I was awed by runners' and supporters' energy and camaraderie: support station after support station, armed with water, costumes, and handmade signs, cheered themselves hoarse, and passerby clapped and shouted encouragement as racers passed. Local elementary school kids decorated superhero-themed plates for each division's top finishers, and one kid waved a poster-board with a bulls-eye and the words "touch this for power." You can bet I touched the plate — and you can bet it made me run faster!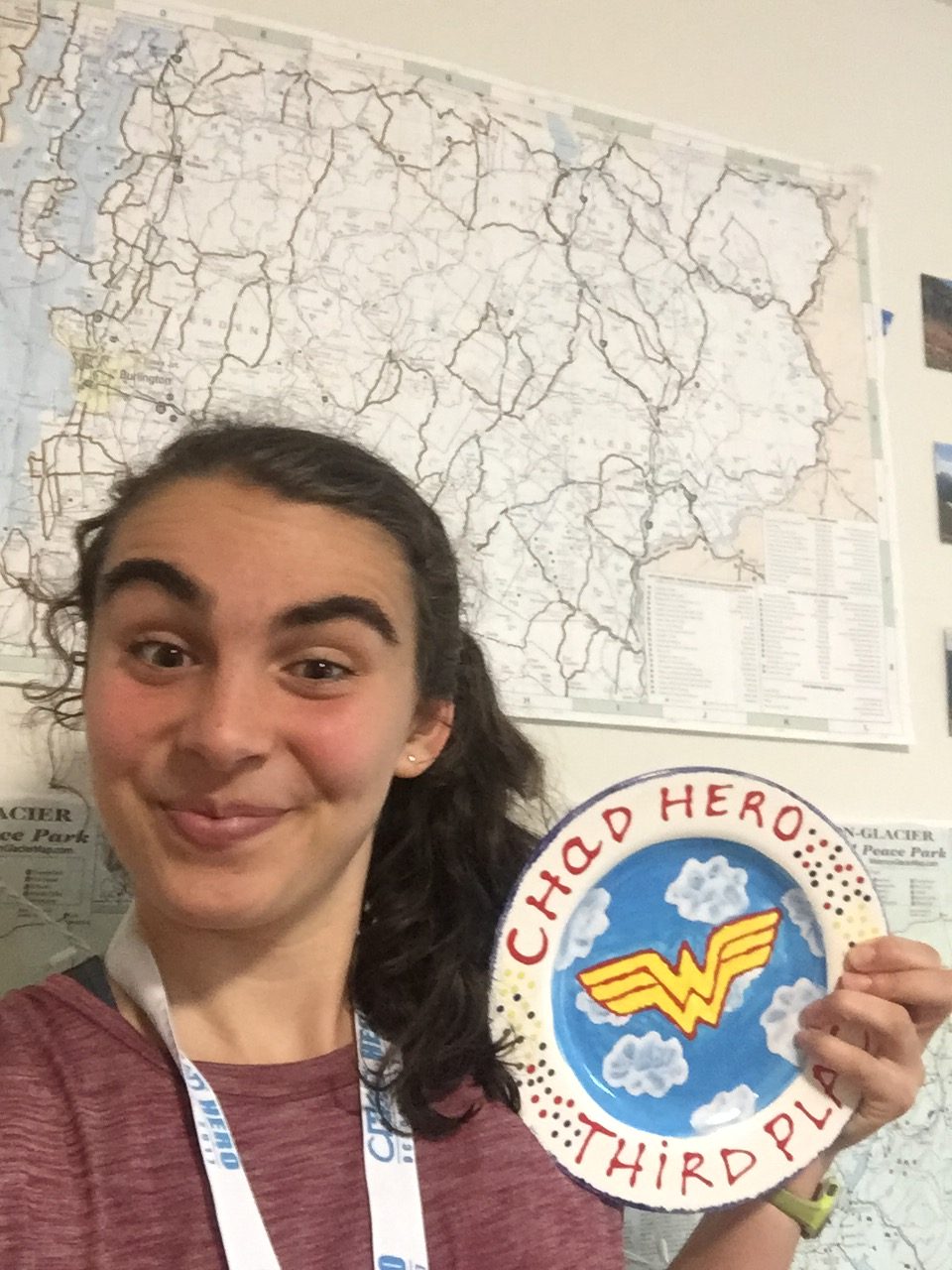 Community spirit was everywhere. I loved that the race posted signs between support stations. I love that they combined humorous and sober inspiration. My favorite sign, a book picture with the words "this race is easier than your thesis," my senior friend (a thesis runner and CHaD half marathon finisher) attests is more than accurate. More somber ones depicted the hospitalized kids the race supports. All in all, the event raised $698,652 for the cause! While the CHaD comes only once a year, running at Dartmouth thrives every day. Whether you're looking to continue your high school track legacy or blow off post-studying steam, running opportunities abound at all differences and speeds. Dartmouth Running Team offers group runs at numerous paces and distances four times a week and is a great way to learn routes and meet other recreational runners. Varsity cross country lists more than two dozen runs, complete with maps and directions, ranging from 3.5 to 8.8 miles. As someone who loves any pedestrian exploration, I've found firsthand that any running route also makes for a great walk! 
Whether alone or with friends, on trails or on roads, I've logged so many happy hours running and walking here and would love for others to share the experience. Please contact me with any questions you have!