« All Posts by this Blogger
How to Deal With Getting Sick at College
It's week nine, finals are looming, papers are due, and I have fallen victim to the latest round of illness to circle campus. That's right, I'm sick and it sucks. Because Dartmouth operates on a 10-week term system rather than a semester system, courses are taught at lightning speed! This is great when you're healthy and up for a nice challenge and some intellectual stimulation. But, when you're sick and really just want to lie in bed, the speed of the 10-week term can make missing even one class feel like you've been put behind an entire week.
For me, high school sick days were filled with lounging on the couch, enjoying my mom's home-made soup, and never having to leave the comfort of my own home. Being sick in college, on the other hand, is a whole other thing to navigate. Missing class sets you way behind, your mom is not around, and you have to leave your room to go to the dining hall if you don't want to starve. So, yeah… getting sick in college sucks! BUT, here's what I've done to navigate this inevitable situation at Dartmouth.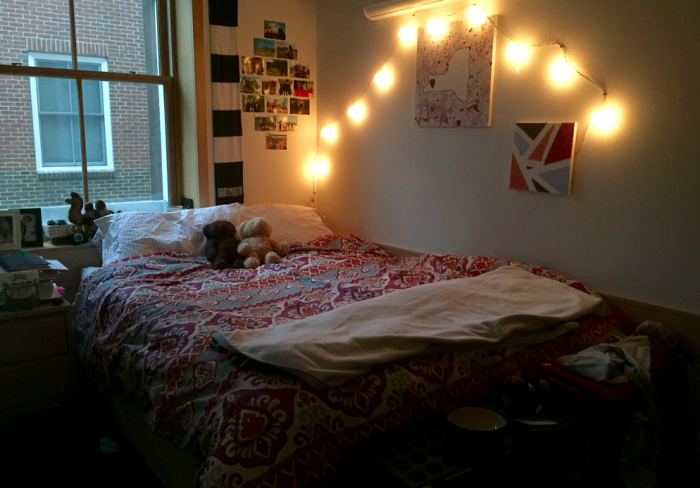 My first time getting sick at Dartmouth came around week six of my freshman fall. At the time, I was taking three pretty time-intensive courses, including a Chinese class that had some form of evaluation every day. Despite my best efforts, when Wednesday morning came around, I just could not get myself out of bed to make it to my 9 am Chinese quiz. My body was achy, my voice was gone, and my nose had become raw from being rubbed by so many tissues. I decided it was time to admit defeat and email my professor. My professor's response to my email shocked me, but it also reminded me why I chose to come to Dartmouth in the first place: Professor Blader responded by not only trusting me enough to attach the quiz for me to take when I was ready, but she also offered to bring soup or an extra box of Kleenex -- really whatever I needed -- to my dorm room! She wrote that getting sick your first term of college can be tough, but that she was there for me if I needed anything.
From that moment on, I have always been up-front with professors about illness or other reasons for missing class. While I still always feel behind if I miss class due to being sick, most professors at Dartmouth understand that these things are unavoidable. To this day, I still remember Professor Blader's offer to bring soup to my dorm as one of the most pleasantly surprising moments of my freshman fall, but it just goes to show the type of people you'll find at Dartmouth.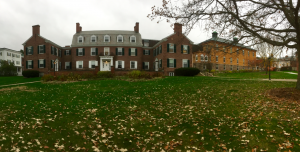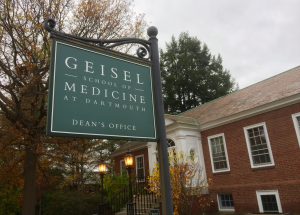 Getting sick at college can be tough, but calling your mom, putting on some warm, fuzzy socks, and climbing into bed is a great way to take care of yourself in the midst of being ill during a stressful term at Dartmouth. You can always catch up on work tomorrow.