« All Posts by this Blogger
Day of the Dead at Dartmouth! Dia de Los Muertos en Dartmouth!
Dia de Los Muertos (or, Day of the Dead) is a tradition in most Latin American countries. Although customs vary from country to country and region to region, it all comes down to remembering those who have left earth too soon. An altar is made, prayers or speeches are given, and the living celebrates the dead.
Here at Dartmouth, our celebration consists of building altars (usually at La Casa, the Spanish-language LLC, LALACS, the Latin American Studies LLC, and one in the corridor of Baker-Berry Library) and a celebration the day after Halloween. Not only is it a great way to celebrate our cultures, it also is a great learning experience for those who think Halloween = Day of the Dead (hint: it's not the same thing).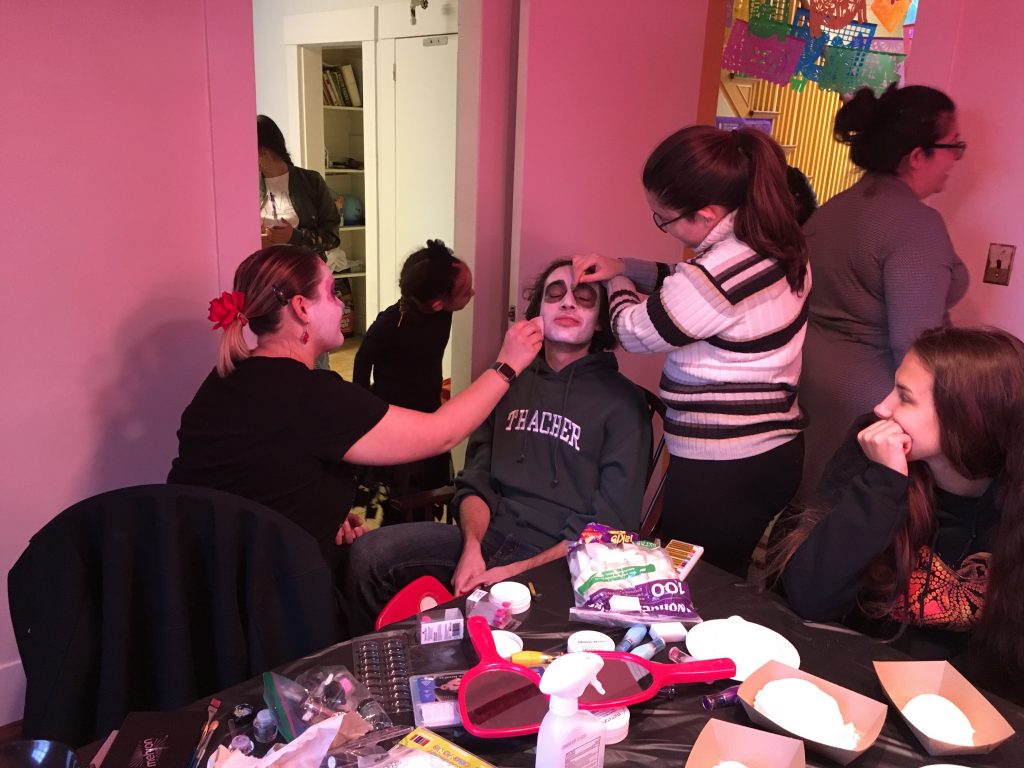 This year, we all gathered at La Casa for face painting, sugar skull decorating, and bonding over this occasion. Students, staff, professors and their families are always in attendance for this event. I painted a couple faces and ate a ton of snacks not usually found in Hanover. Then, we headed over to Baker-Berry for a short ceremony and a moment of silence. The altars this year were dedicated to not only our loved ones, but victims of natural disasters, victims of police brutality, and those who died in search of a better life.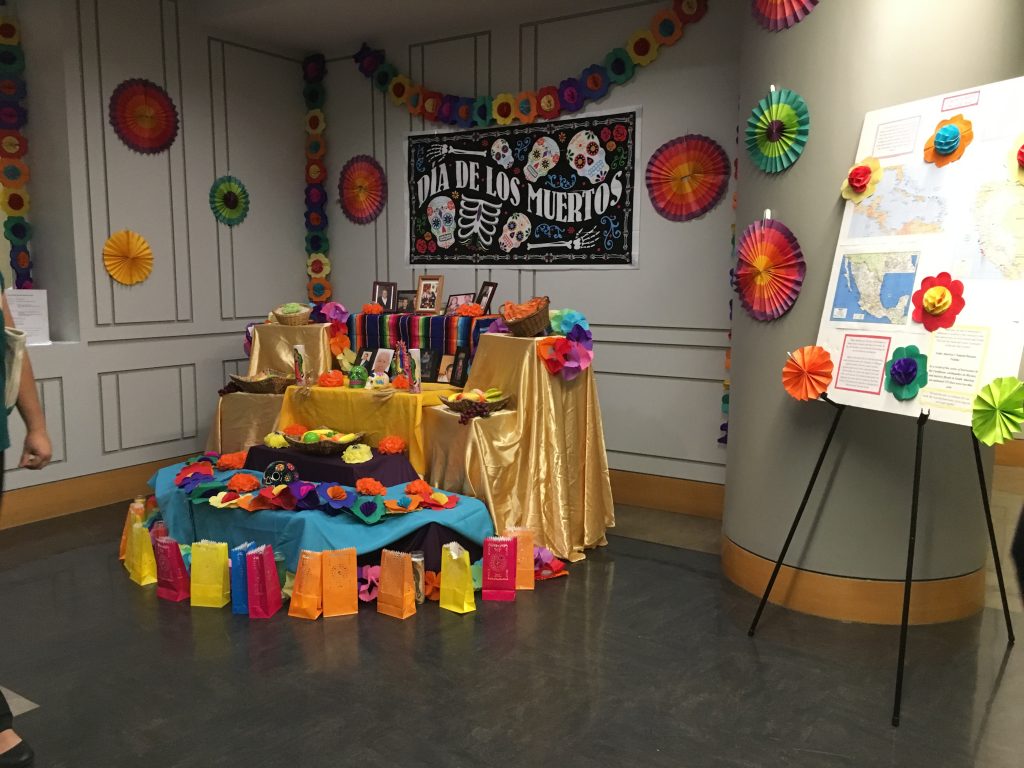 After a short procession from the library to LALACS, we gathered in the LALACS house basement to eat an amazing dinner and enjoy each other's companies.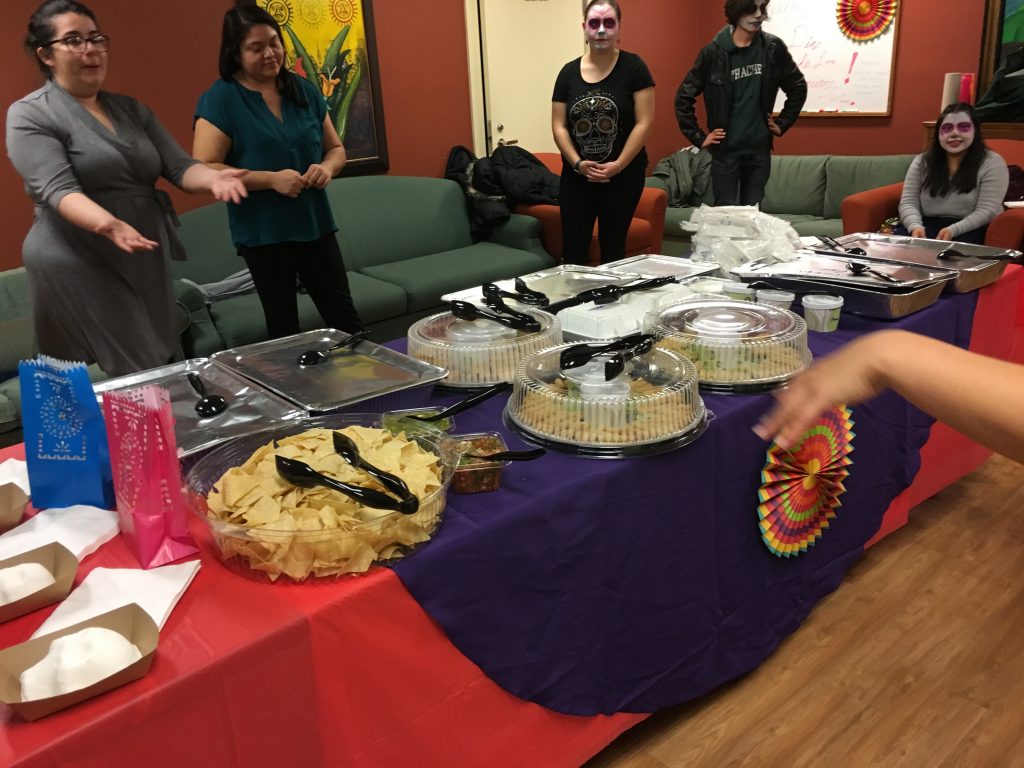 --------------------------------------------------------------------------------------------------------------------------------------------------
El Dia de los Muertos es una tradición en la mayoría de países latinoamericanos. Aunque las celebraciones son diferentes depende del país y de la región todo llega a lo mismo -- recordamos a nuestros seres queridos que han fallecido a través de rezos, discursos, y altares, y los vivos celebran a los muertos.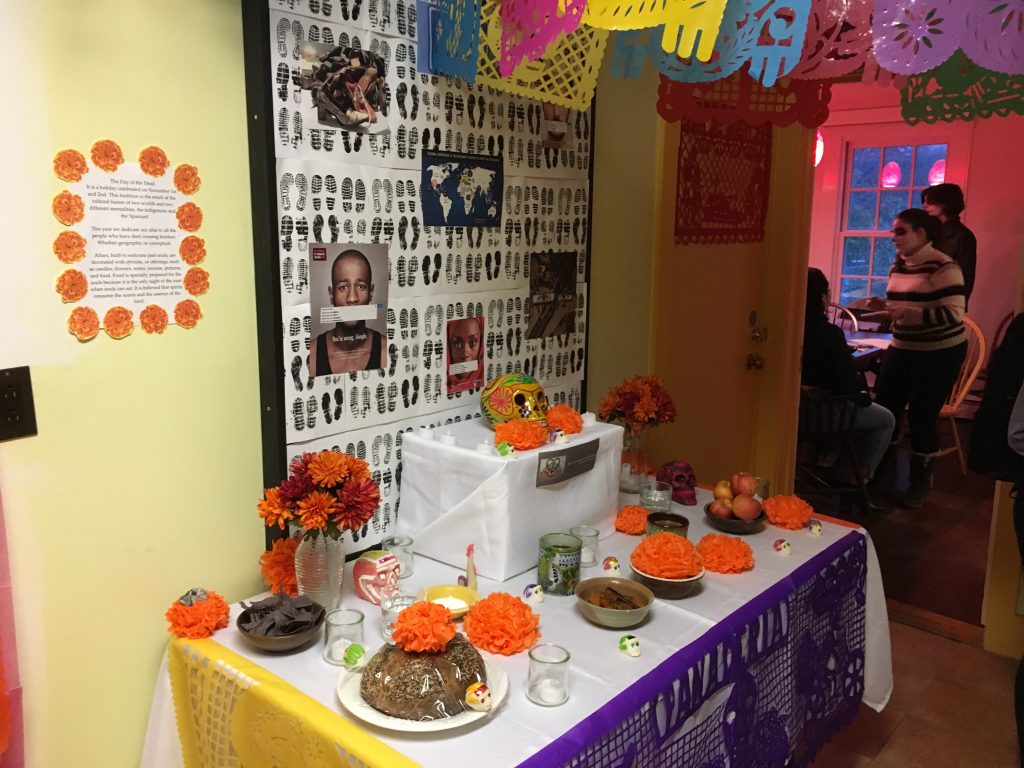 Aquí en Dartmouth, nuestras celebraciones consisten de construir altares (usualmente en La Casa, la comunidad hispanohablante, en LALACS, la comunidad de estudios latinoamericanos, y en el corridor de la biblioteca Baker-Berry) y una celebración el día después de Halloween. No solo es una manera increíble de celebrar nuestras culturas y raíces, también es una experiencia de aprendizaje para los que creen que Dia de los Muertos es Halloween parte dos.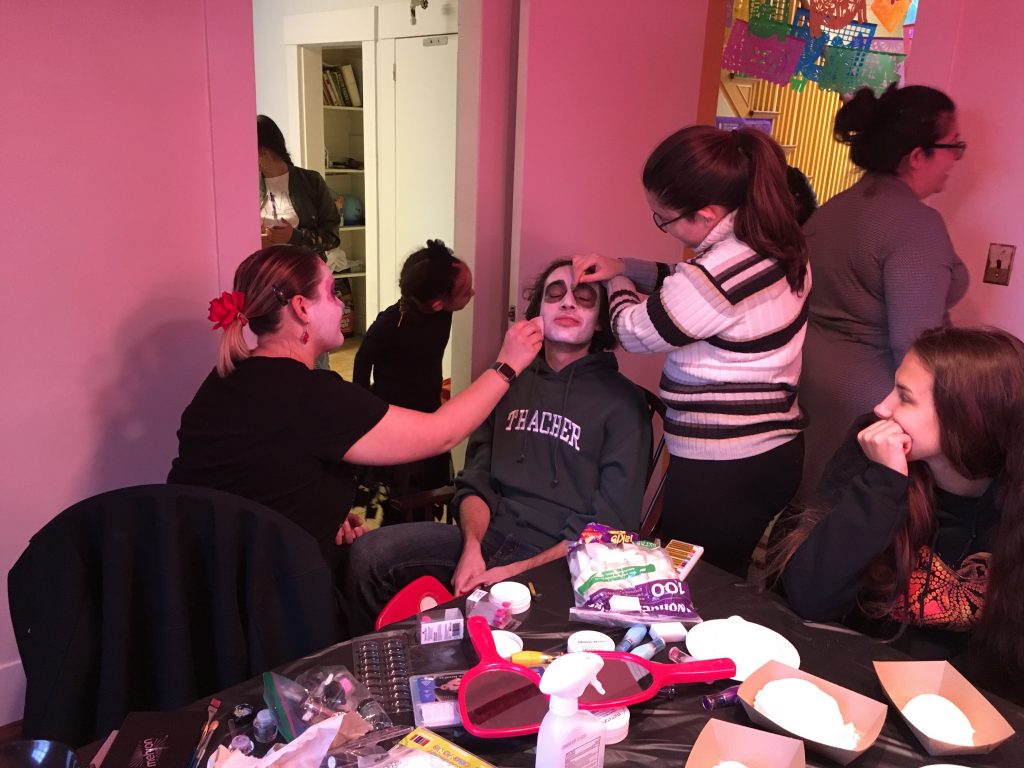 Este año, nos reunimos en La Casa para pintar caras, decorar calaveras de azúcar, y unirnos en esta ocasión. Estudiantes, empleados de la universidad, profesores, y sus familias siempre están en tendencia para este evento. Yo pinte algunas caras y comi un monton de botanas y dulces que no se encuentran usualmente en Hanover. Después, empezamos una procesión hacia Baker-Berry para una ceremonia y un momento de silencio. Los altares este año fueron dedicados no solamente a nuestros seres queridos, pero también a víctimas de desastres naturales, víctimas de brutalidad policial, y esos que murieron en busca de una mejor vida.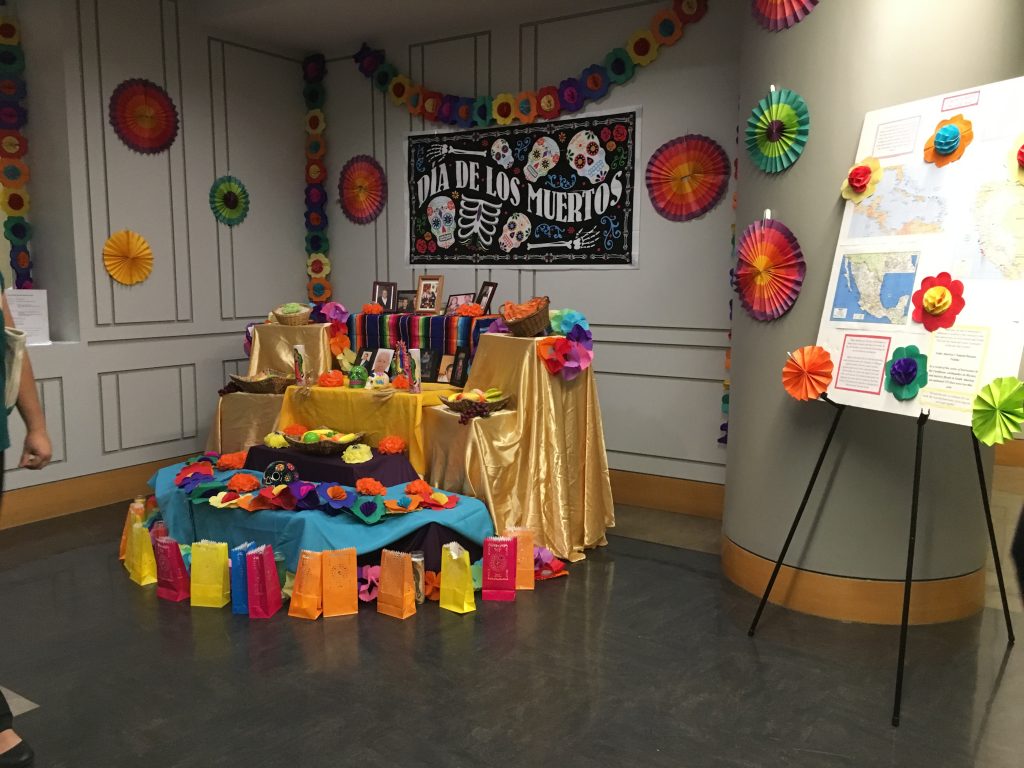 Después de una procesión desde la libreria a LALACS, nos reunimos en el sótano y cenamos una cena deliciosa.