« All Posts by this Blogger
Day of the Dead at Dartmouth! Dia de Los Muertos en Dartmouth!
Dia de Los Muertos (or, Day of the Dead) is a tradition in most Latin American countries. Although customs vary from country to country and region to region, it all comes down to remembering those who have left earth too soon. An altar is made, prayers or speeches are given, and the living celebrates the dead.
Here at Dartmouth, our celebration consists of building altars (usually at La Casa, the Spanish-language LLC, LALACS, the Latin American Studies LLC, and one in the corridor of Baker-Berry Library) and a celebration the day after Halloween. Not only is it a great way to celebrate our cultures, it also is a great learning experience for those who think Halloween = Day of the Dead (hint: it's not the same thing).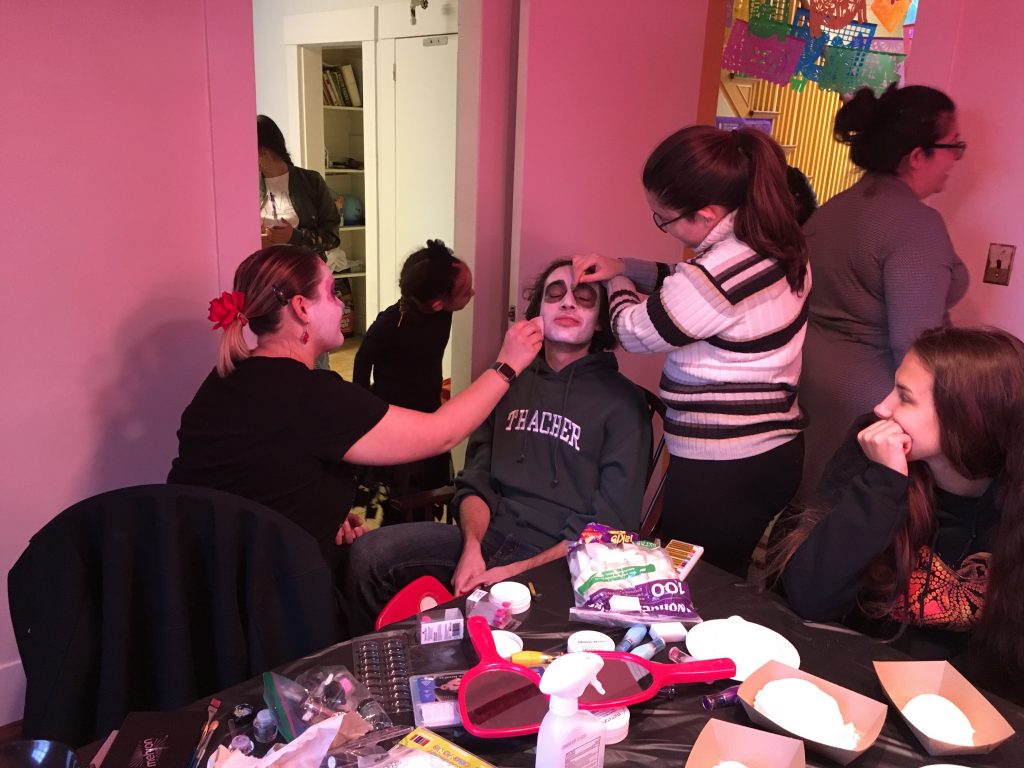 This year, we all gathered at La Casa for face painting, sugar skull decorating, and bonding over this occasion. Students, staff, professors and their families are always in attendance for this event. I painted a couple faces and ate a ton of snacks not usually found in Hanover. Then, we headed over to Baker-Berry for a short ceremony and a moment of silence. The altars this year were dedicated to not only our loved ones, but victims of natural disasters, victims of police brutality, and those who died in search of a better life.