WHAT. A. GAME!
Don't stop believin'! These are not just the words to Journey's most famous song, but also the motto that Dartmouth Football has embraced thus far in the season.  Last week, the Big Green defeated UPenn's Quakers, scoring a touchdown as time expired. This weekend was homecoming, and the Big Green decided to make this game even more dramatic. The Yale Bulldogs shot out to a 21-0 lead before the end of the half, and maintained a sizable 24-7 lead by halftime--Dartmouth's only score was an interception returned for a touchdown. Thanks to a resurgent offense that scored three touchdowns in the second half and a defense that only allowed 3 points after half, Dartmouth rallied for a thrilling 28-27 victory, scoring the last touchdown with less than a minute left--completing the largest comeback in Big Green history.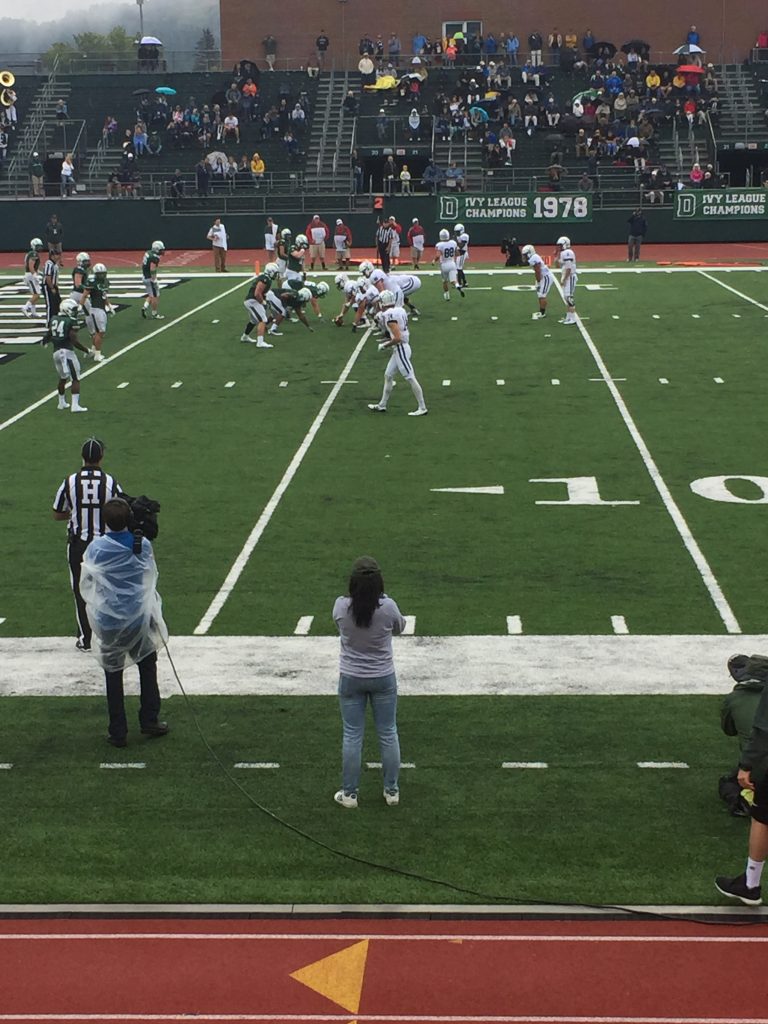 The homecoming crowd is usually largest and the atmosphere is amazing. The crowd was a little silence as Yale piled on the points in the first half, but once the Big Green showed signs of life the crowd sprang to life. Homecoming is also a great game to attend because tons of students who don't usually go to Dartmouth Football games pack the stands. A huge number of alumni also make the trip for the game, and its always great to catch up with my friends and crew teammates from the last couple graduating classes.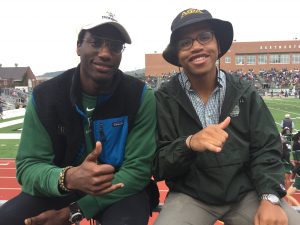 Dartmouth's class sizes mean many Dartmouth students know players on the football team personally. In fact, three members of my fraternity are on the football team, and it's an awesome feeling to watch them from the stands (in the front row of course).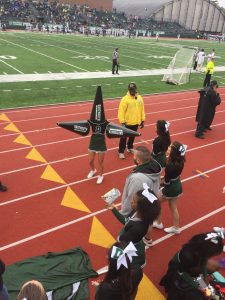 There are plenty of other activities to do over homecoming weekend as well, including the traditional bonfire the night before the game. Also, many of the student organizations and Greek houses throw events to celebrate homecoming as well. All in all, homecoming weekend is a special time where the whole campus can come together and have fun in many different ways.