« All Posts by this Blogger
How I Went Abroad 4 Times in Two Years
Before coming to Dartmouth, I had very limited international travel experience. I didn't get my first passport until the summer before my senior year of high school, so I was excited to possibly use my time at Dartmouth to explore more of the world! Over the past two years, I've done exactly that. One of the really cool things about Dartmouth is its commitment to global and experiential learning, something I have been able to take full advantage of.  So, here's how I managed to go abroad four times in the past two years!
1. Beijing, China FSP (Foreign Study Program)
In the summer of 2016, so right after my freshman year, I spent 12 weeks in China on the Beijing FSP. My 16 peers and I studied at Beijing Normal University, living in the international student dorms and taking two of our classes with Beijing Normal University professors (in Chinese ONLY) and the third with the Dartmouth professor who had accompanied us to China (thankfully, this class was taught in English). Living in Beijing for an extended period of time allowed me to truly get to know the city and better understand the culture. Many of our assignments required us to go out, use our Chinese language skills, and interview locals--a practice that significantly helped improve my pronunciation and confidence in speaking Chinese. The last two weeks of the FSP consisted of a more experiential learning component--we spent this time traveling throughout China, from Xi'an to the Chengdu Panda Breeding Center, and from the Tibetan Grasslands to the Gobi Desert where we even had the chance to ride camels!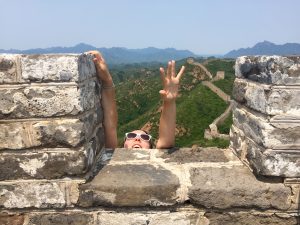 2. Cusco, Peru LSA+ (Language Study Abroad Plus)
Directly following my study abroad in China, I traveled to Cusco, Peru to take part in the Cusco LSA+ (the plus meaning that it is more advanced than a typical language study abroad program). In Peru, I lived with a wonderful host family and took classes on Peruvian literature, history, and culture--ALL in Spanish! My favorite part of my time in Peru was the fact that I was constantly surrounded by Spanish-speakers, so I couldn't help but improve my language skills! Similar to the Beijing FSP, this program was focused on experiential learning, so we took numerous weekend trips to Machu Picchu, Lake Titicaca, and more--we even spent a week in the Amazon Rainforest!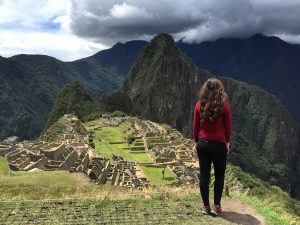 3. Internship in Mexico City funded by the Dartmouth Entrepreneurial Network (DEN)
One of the things I love most about Dartmouth is its dedication to giving students the access and means to pursue whatever they're passionate about. For me, that's entrepreneurship. During my first off-term this past spring (spring 2017), I found an internship in Mexico City with a start-up travel, tech company. However, like most start-up internships, this one was unpaid. Thanks to the Dartmouth Entrepreneurial Network, I was awarded full funding for my 10 weeks living and working in Mexico City--an experience that has truly shaped how I think about what I want to do in my future!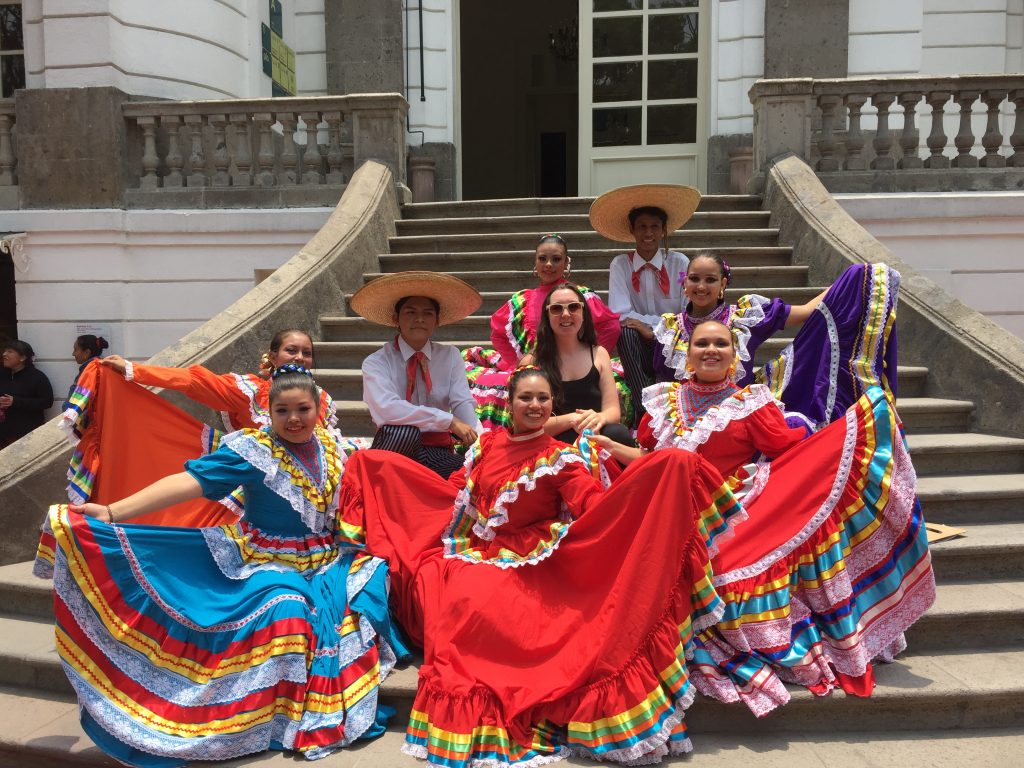 4. Fellowship at Tuck Working with an NGO in Peru
This past summer, I was selected to work as a Paganucci Fellow at the Tuck School of Business (Dartmouth's business school). As a member of a team of 5 undergraduates, we were tasked with consulting with an NGO in Lima, Peru that gives educational scholarship and leadership development training to underprivileged kids. This meant that Tuck flew the five of us to Peru to work on the ground for a few weeks, allowing us to meet the kids, interview some very important funders and CEOs of Peruvian companies, and create a meaningful connection with our client. During this trip, we took a few days to fly to Cusco, so I was able to explore Machu Picchu for the second time in 9 months!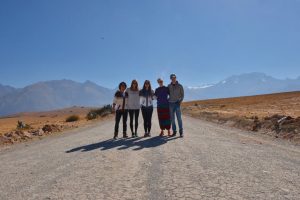 So, that's how I went abroad four times in the past two years--and I wouldn't change any one of these experiences for the world! I am incredibly grateful for the opportunities I've been afforded thus far, and I'm thrilled to continue fueling my passion for global learning through a few exciting upcoming projects, so stay tuned! If you have any questions about study abroad programs, getting funded for internships abroad, or finding cool opportunities like the Paganucci Fellows program at Tuck, feel free to comment below:) See ya next week!