« All Posts by this Blogger
Cooking in college? Let's taco 'bout it!
"Wait...we might have to order pizza instead" is a phrase I've used far too often in my efforts to experiment with cooking. Back home, making quesadillas and fried eggs was about as far as my cooking skills spanned. I was simply just not as skilled in the kitchen as my mom. One time I made my mom "french toast" -- bread soaked in egg, and only egg, and fried. (Now I realize why she drowned her plate in syrup and didn't want seconds.) She, on the other hand, used to run a restaurant in Mexico -- her sazón, roughly translated to seasoning skills, is unmatched. I am determined to one day be as great as a cook as she is.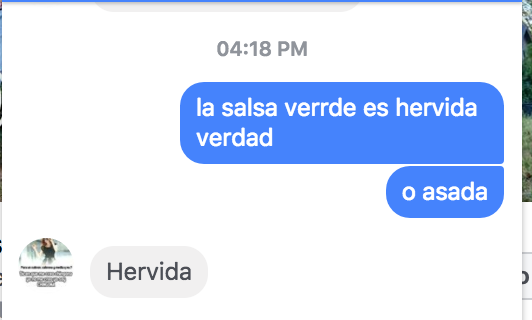 Living in a LALACS, a Living Learning Community (LLC) focused on Latin American, Latino, and Caribbean Studies has given me that chance to practice my cooking skills. One of the requirements to live here is to cook Sunday house dinner once a term. Since there is no traditional Mexican food restaurant near us, I always try to make something to remind my largely west coast, Latinx housemates of home. This week, I made tacos!



My lovely partner Kenya and our UGA Armando (and future UGA Jessica!) helped me prep and cook dinner for our 14 housemates. The menu included red rice, guacamole, green salsa, avocado salsa, chorizo (pork) and asada (beef) tacos.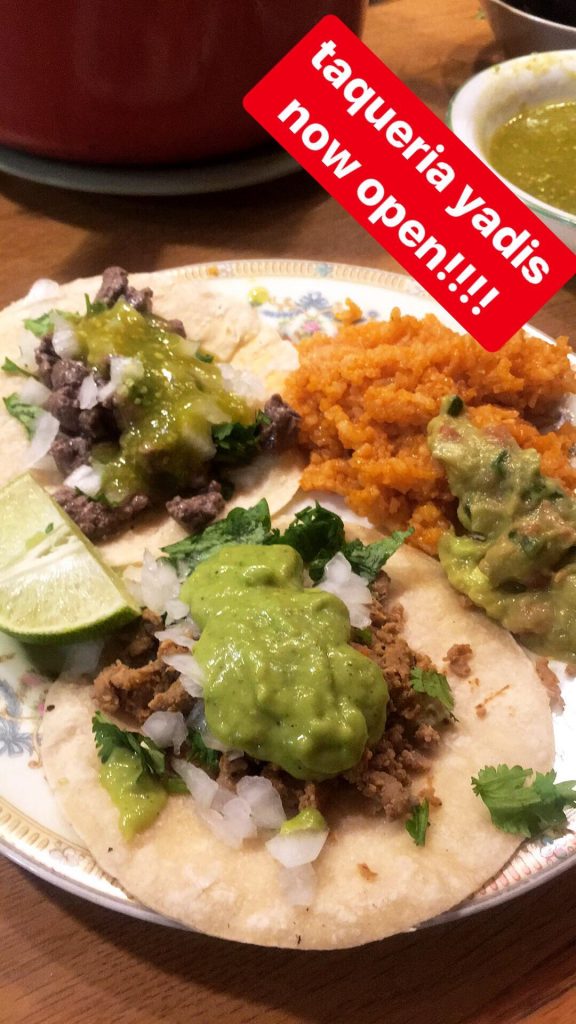 Although we did come across a few hiccups (running out of avocados, getting parsley instead of cilantro, and burning a bit of the rice), the dinner was a huge success and everything was not only edible but also surprisingly delicious!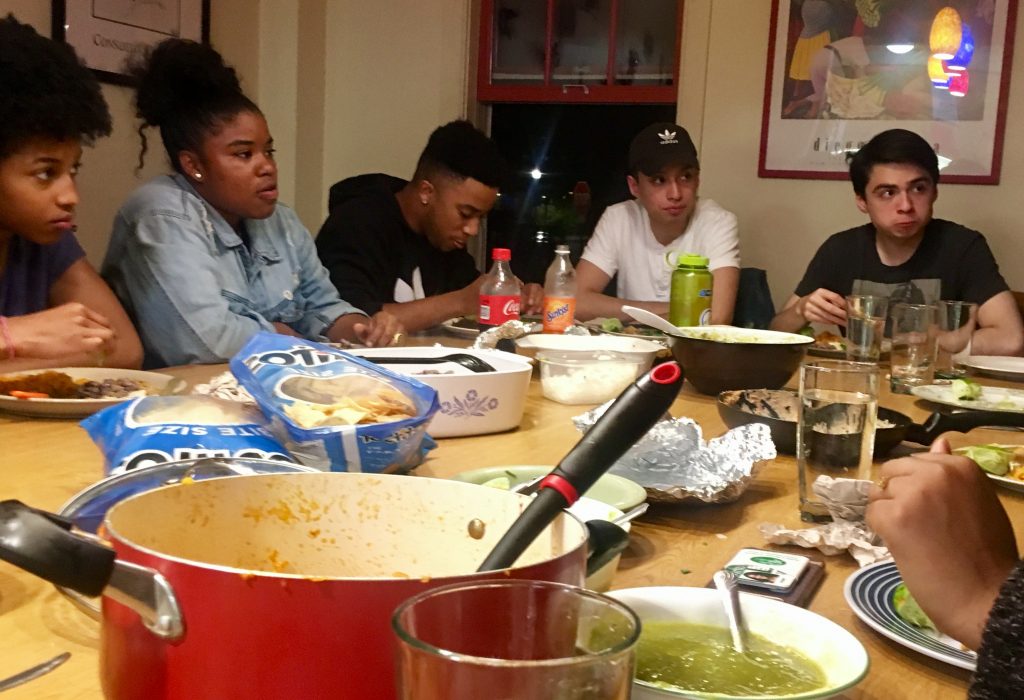 We sat down for dinner, shared our highs and lows of the week, and had really great conversations. The LALACS house has been my home away from home and this dinner really reinforced that for me. And we didn't have to order pizza this time around!



---- "Espera...quizás, vamos a tener que ordenar pizza" es una frase que he usado demasiado gracias a mis experimentos culinarios. En casa lo más que podía cocinar yo era quesadillas y huevos revueltos.  Simplemente no soy tan buena en la cocina como mi mamá. Una vez le hice "french toast" -- pan embarrado de huevo, y solamente huevo, y frito. (Ahora entiendo porque embarro su plato de miel y no quiso más.) Ella antes tenía un restaurante en México su sazón es inigualable. Estoy determinada a un día ser tan buena en la cocina como ella.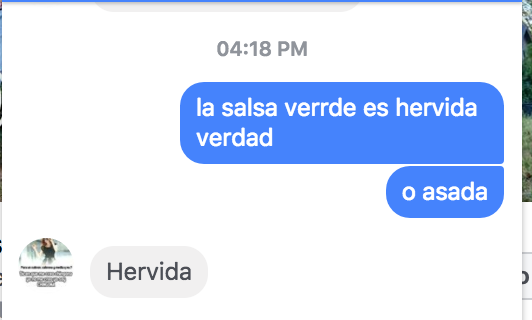 Viviendo en la LALACS, la comunidad de aprendizaje enfocada en Estudios Latinoamericanos, Latinos, y Caribeños, me ha dado la oportunidad de practicar en la cocina. Uno de los requisitos para vivir aquí es cocinar cena una vez al trimestre. Como no hay restaurantes de comida tradicional mexicana cercas de nosotros siempre trato de cocinar algo que recuerde a mis compañeros de casa -- la mayoría latinos y de la costa oeste-- de casa.  ¡Esta semana hice tacos!
Mi compañera Kenya y nuestro UGA Armando y Jessica me ayudaron a preparar y cocinar la cena para nuestros 14 compañeros de casa. El menú incluye arroz mexicano, guacamole, salsa verde, salsa de aguacate, y tacos de chorizo y asada.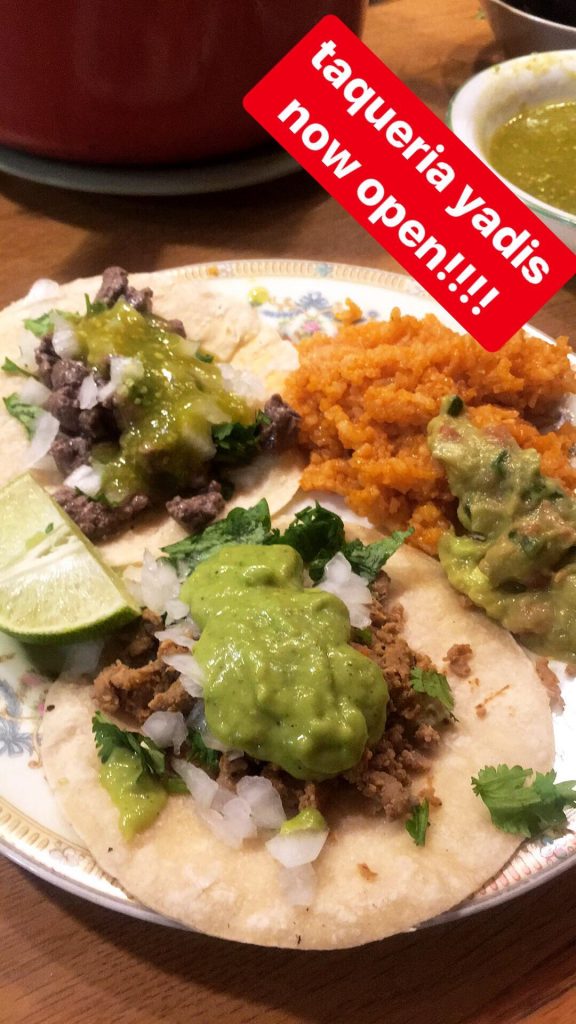 Aunque sí tuvimos algunos problemas -- como no comprar suficiente aguacate, comprar perejil en vez de cilantro, y quemando un poco del arroz -- la cena fue un logro increíble y todo no solamente era comible pero sorprendentemente delicioso.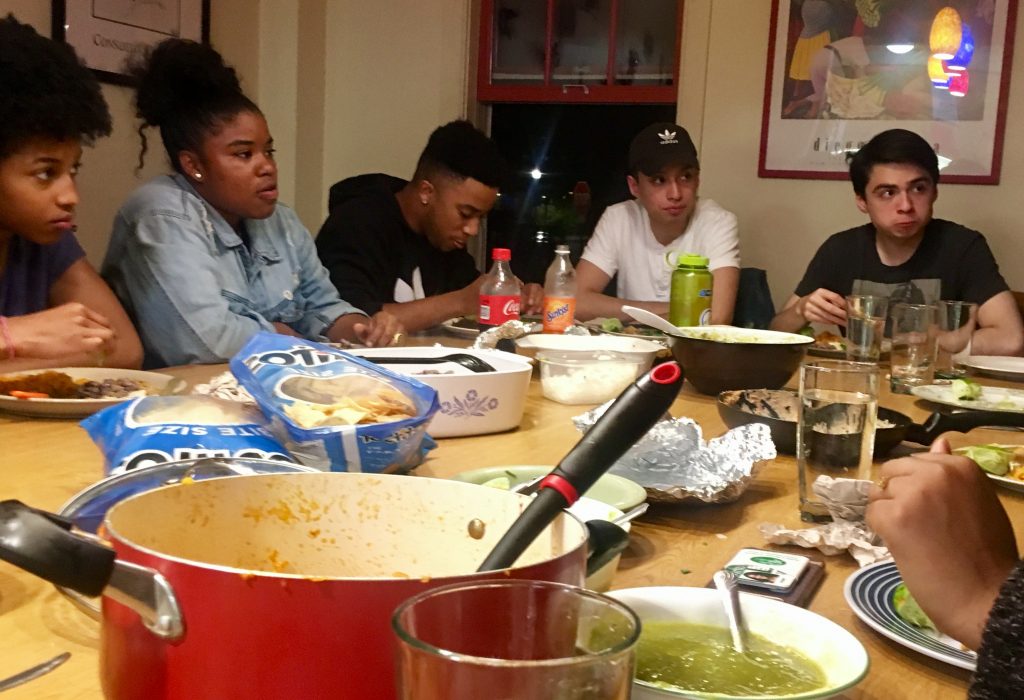 Cuando nos juntamos para cenar hablamos de la mejor y la peor parte de nuestras semanas y tuvimos una plática muy buena. Esta casa ha sido mi hogar lejos de hogar y esta cena en verdad reforzó eso para mí. Y, ¡ni siquiera tuvimos que ordenar pizza esta vez!