« All Posts by this Blogger
4 Best-Kept Secrets of Learning Languages at Dartmouth
If you haven't been able to tell by now, I LOVE traveling, meeting new people, and learning new languages. One of the things I was most excited about coming to Dartmouth was the opportunity to learn a new foreign language--and practice the one I already knew. I've spent the last two years improving my fluency in Spanish as well as learning Chinese, so here are my 4 favorite ways to learn and practice languages at Dartmouth.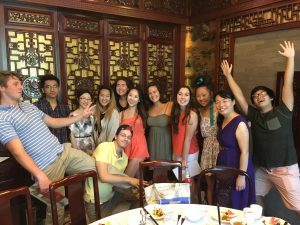 1. Conversation Partners through the Academic Skills Center
The best way to learn and practice a foreign language is to speak it! Each term, students have the opportunity to request conversation partners in nearly ANY language--and it's completely FREE for undergraduates. This term, I have conversation partners for both Chinese and Spanish. This means that for each language, I meet with my partner for about one hour twice a week and just speak the language. My Chinese partner and I typically use this time to grab breakfast on Wednesdays and Fridays, while my Spanish conversation partner and I like to enjoy the nice weather and take a few laps around Occom Pond while talking. Conversation partners are arguably the best-kept secret of the academic skills center! There's no pressure, it's very helpful, AND it's free:)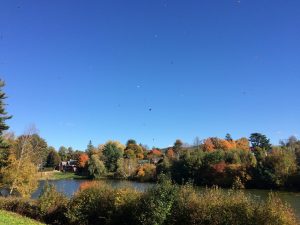 2. Language-Centered Living Learning Communities
Formerly known as "affinity houses," Dartmouth has residential options for students interested in practicing, improving, sharing, or maintaining their non-English language abilities at "home." Students who choose to live in the Chinese Language House, the German Language Apartments, or La Casa (the Spanish Language House), to name a few, will speak ONLY that foreign language inside of their residential community. These living-learning communities also typically have weekly community dinners, invite speakers in, and have movie nights, providing both native speakers and new learners alike with ample opportunities to practice their language skills. Plus, these communities typically have nice rooms, well-stocked kitchens, and  large study spaces, so you feel like you're at "home."  
3. Study Abroad Programs
In my opinion, no language education is complete without actually living in a country where that language is spoken, and most students don't realize that it's easy to go abroad as early as your freshman summer! Having participated in two language study abroad programs--one in Beijing, China my freshman summer and the other in Cusco, Peru my sophomore fall--I think my ability to speak both Chinese and Spanish more fluently was facilitated by being surrounded by native speakers every day. Plus, I ended up taking a high-intensity Zumba class in Peru, so sweating and being shouted at in Spanish five times a week surrounded by only locals definitely helped me expand my vocabulary:)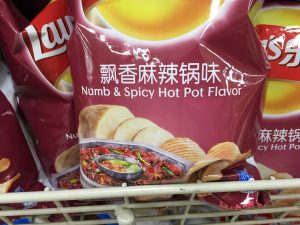 4. Drill (as a student AND a teacher)
Okay, maybe this isn't a "secret," but it's definitely helpful. The Rassias Method, or "drill" as students call it, places an emphasis on speaking a foreign language right off the bat. Students who are learning a new language will meet 3-4 times each week for 50-minutes in a small class of their peers to practice rapid-fire speaking with an upper-class student. As someone who has been both a student (Chinese) and teacher (Spanish) for drill, I think drill is a unique way to learn a language. The emphasis on rapid speaking helps students gain confidence, and having the teacher be a student rather than a professor creates a more open and relaxed space to make mistakes. The only downfall to drill is that most drill sessions occur at 7:45am, but, if you're lucky and don't have afternoon classes, there are also 2pm and 5pm options.