« All Posts by this Blogger
Red fish, blue fish...New blogger! Who's this?
Hey there! I'm Colleen O'Connor, and I am a '19 from Buffalo, NY studying Chinese, Economics, and Human-Centered Design. I have had the immense pleasure of spending the last two years learning both at Dartmouth and abroad— China, Peru, and Mexico to name a few—and I'm so excited for you to find out more about the place I fondly call my home.
I approached the college selection process with a pretty open mind—I was looking for a school that offered students the independence to study what they wanted WHERE they wanted, that fostered a strong sense of community, and that would be intellectually stimulating. I visited quite a few colleges and, honestly, I thought I'd found the place for me. That is, however, until I visited Dartmouth's campus. Don't get me wrong, Dartmouth is not all sunshine and rainbows. In fact, I've been challenged in ways I didn't know were possible in the last couple years. But, stepping foot on campus three years ago and listening to students share with me their experiences and their love for Dartmouth made me realize the incredible communities and opportunities that were waiting for me here in Hanover, NH—and I could not be happier with my decision to come to Dartmouth!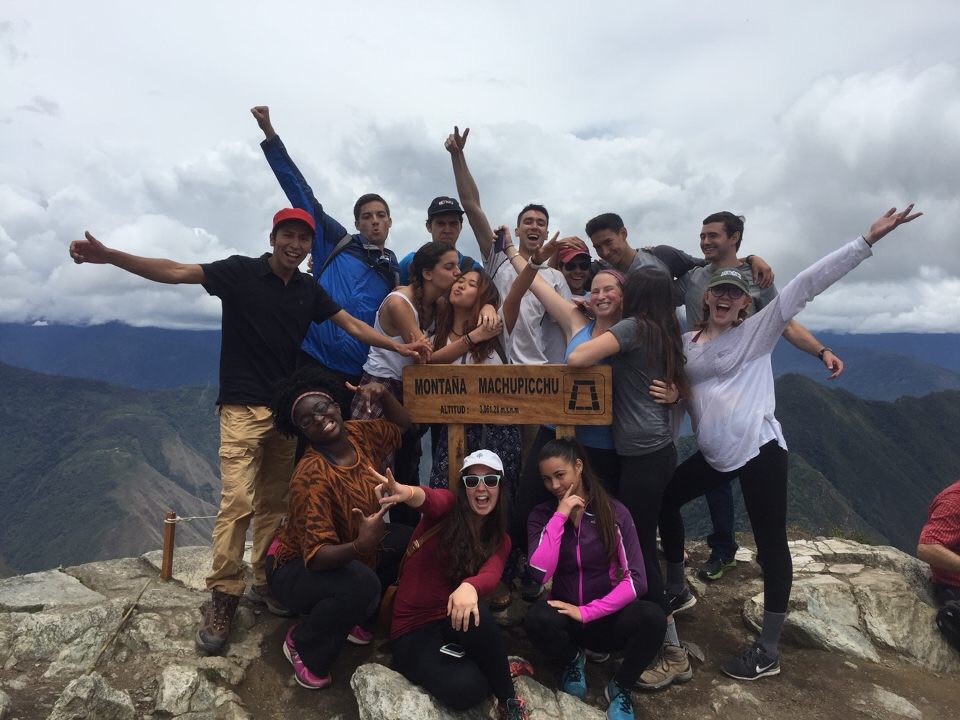 I've used my time here to explore my interests and passions both inside and out of the classroom. On campus, I am the Undergraduate Advisor of the Dartmouth Entrepreneurial Network, an executive in Women in Business, an Assistant Teacher for the Spanish Department, a Stamps Scholar, a mentor for underprivileged kids in the Upper Valley, and, of course, one of your latest student bloggers. When I'm not in class or part-taking in my extracurriculars, you can usually find me hanging with friends on the Green, taking a Zumba class at Alumni Gym, or stuffing my face with Collis stir-fry.   As for what I've been up to these past two years at Dartmouth, I have certainly taken an unconventional approach to my education—which is a huge part of why I love this school! Directly after my freshman year, I spent the summer studying abroad in Beijing, China and followed that with another study abroad program in Cusco, Peru. I then spent the winter at Dartmouth but caved to my wanderlust when I received DEN (Dartmouth Entrepreneurial Network) funding to intern at a tech, travel startup in Mexico City. This past summer, I traveled between Hanover and Peru as a Paganucci Fellow with the Tuck School of Business, working with four of my peers as consultants for a Peruvian-profit. Now that I'm once again on campus, I am excitedly planning a Dartmouth-funded independent research trip to Argentina, Chile, and Peru, but am happy to be back in my home away from home.   I am so excited to share with you some of my experiences at Dartmouth—the good, the embarrassing, and everything in between, so stay tuned!   As for now, here are three things about me that have absolutely nothing to do with me being a Dartmouth student:)
I've never eaten a strawberry (although I have tried scorpion, fried mosquitos, and guinea pig)
My guilty pleasure is watching The Bachelor on Monday nights!
I am fluent in Spanish and conversational in Chinese
  Until next time, Colleen