« All Posts by this Blogger
Hello from a Lone Pine!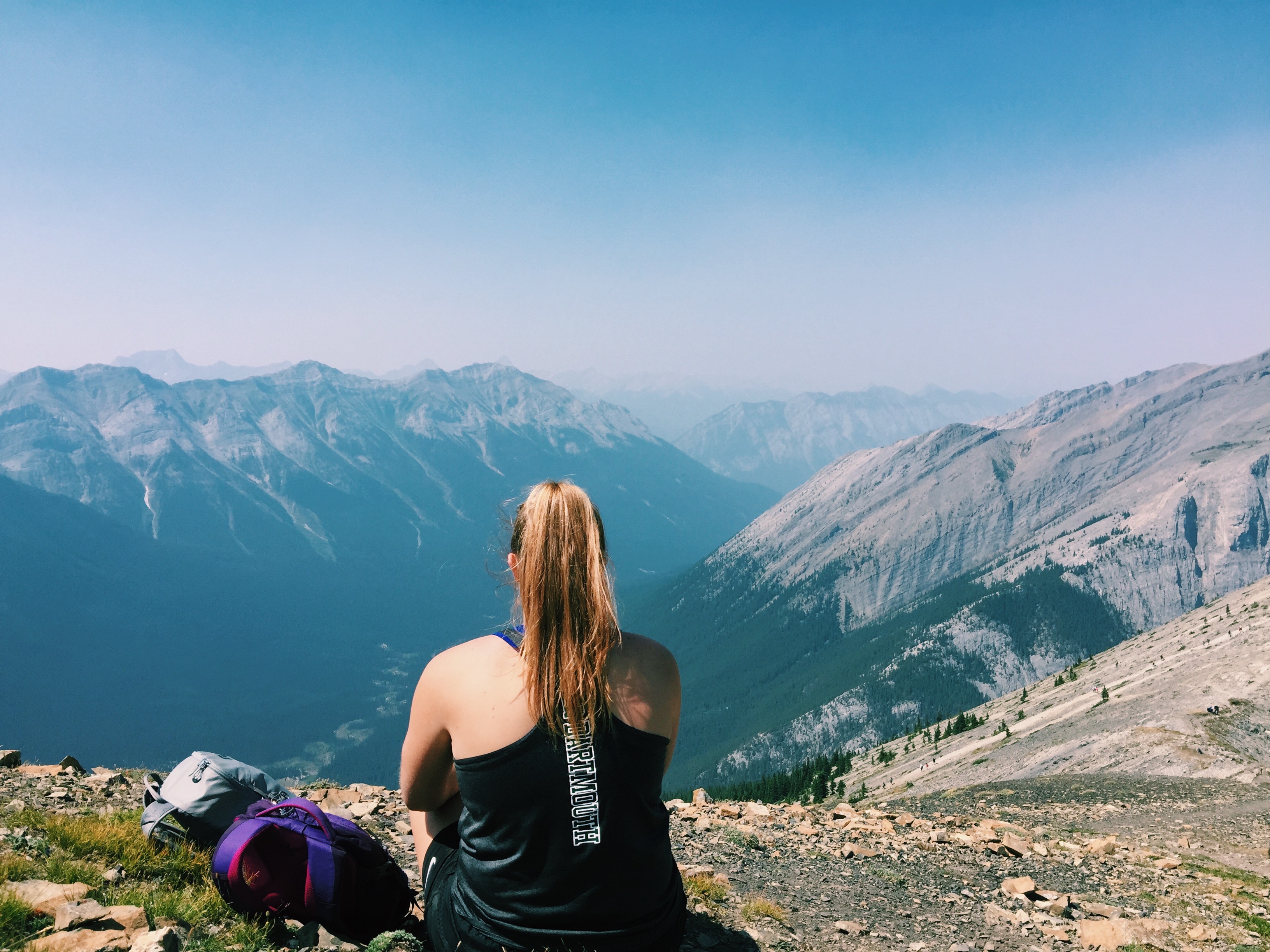 Hello, future Lone Pines! My name is Julianna Thomson and I am '20 (sophomore) at Dartmouth College. I am super pumped about sharing my college experience here in Hanover with you on People Places Pines.
I grew up about an hour outside of Toronto, Ontario, Canada and my family recently moved closer to the city. At home, I love spending time outside - boating, swimming and exploring my beautiful country. This is one of the reasons I chose to study at Dartmouth! The beautiful location and abundant outdoor activities remind me of home. Currently, I am planning on majoring in neuroscience and minoring in religion (I've changed my mind about my major at least five times since I've started college!). Something I love about Dartmouth is the flexibility to take all different kinds of classes before I have to decide on my major! On campus, I am involved in varsity athletics and the Student-Athlete Advisory Committee. I am super excited to rush this fall and become a member of Greek life. I also hope to explore the Upper Valley and surrounding area a little more this year through the Dartmouth Outing Club, the oldest collegiate outing club in the country! Hands down, my favourite thing about being a student at Dartmouth College is all of the wonderful people that I've met from across the United States and around the world. Aside from having the opportunity to study at one of the top academic institutions in the country, the incredible experiences that I've had with my classmates and teammates have positively defined my college experience already. From getting a late night snack and playing pool at Collis to running around the bonfire at homecoming, the people at Dartmouth help make this place even more amazing.
Finally, three fun facts about me:
1. A lot of my friends at Dartmouth say that I have a "Canadian" accent!
2. My favourite breakfast food is the french toast crullers from Lou's!
3. I love photography!
I am super excited to share more about my love of Dartmouth! Stay tuned! -Jul