« All Posts by this Blogger
A new piece of the blog from Vietnam!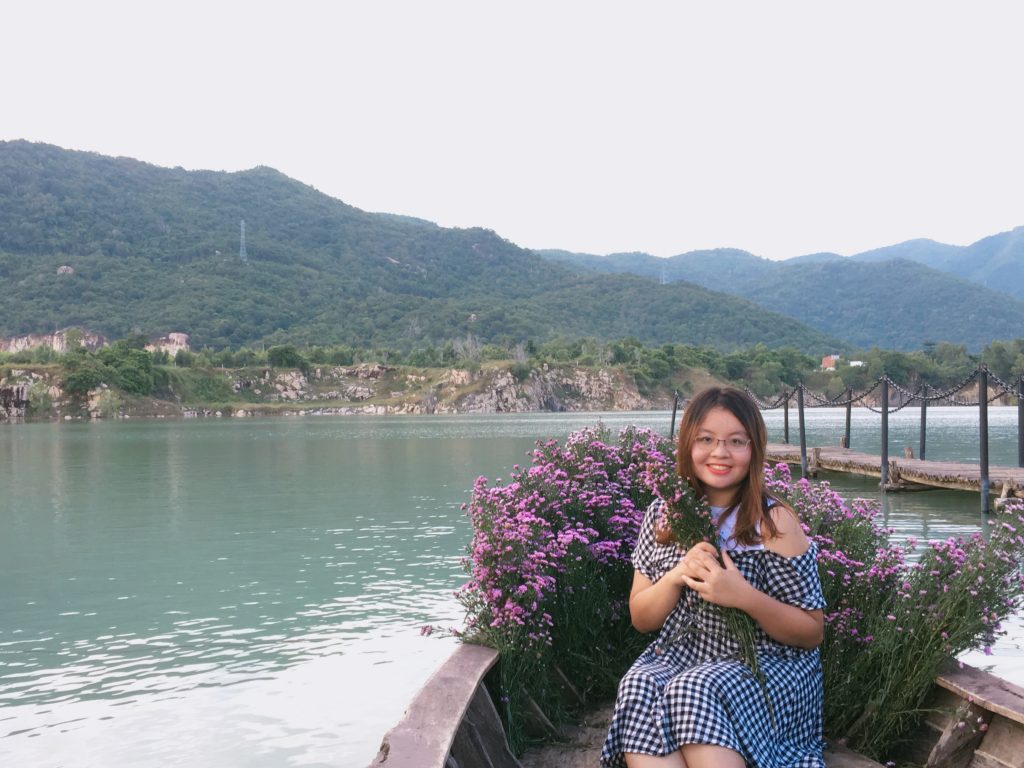 Hi hi hi! My name is Autumn, a brand new member of the class of 2021! I've lived in Hanoi, Vietnam for my whole life, and just have moved to this beautiful New England area 17 days ago. I just finished my first week of classes, and everything has been wonderful: I love my classes, my professors, my packed schedule, and even my nights doing homework in Baker's Tower room (that room actually makes you feel like Miss Know-it-all Hermione at Hogwarts!) Here are three random fun facts about me:
I'm a 100% dog person. Back home, I shared everything I had (even a tiny cupcake) equally with my dog. I miss her a lot now, but I just found out that we have a super adorable poodle named Charlie here in McLaughlin (the hotel-like LLC-dorm on campus!)
I love superstitious things, and I'm willing to pay for future readings stuff, like Horoscopes and Tarot, though I'm (maybe?) not superstitious at all!
I love dancing but I actually don't know how, so most of the time I just awkwardly copy my friends' moves.
A year ago, I chose Dartmouth for a lot of things: the liberal arts education, the stress on undergraduate program, the small class size and close relationships between the professors and students, the flexible D-Plan, various study abroad opportunities, The Dartmouth, etc. However, the moment I knew that I would apply Early Decision for Dartmouth was when I saw a photo of a student smiling under a red-leaves tree in the wood on the Admission Blog. The beauty of Hanover's nature in that small photo made me want to immediately fly half of the globe and get myself drunk with the Connecticut River and the woods. I didn't hop on the plane to Hanover that night, but I did get myself a ticket to be here now :) Another question rookie '21s like me get asked a lot is my intended major/ academic interest. I love Asian culture, traditions, and language, so I really want to major in Asian Studies. I'm taking Japanese this year and probably going to do the Language Study Abroad program in Tokyo next summer! I also like my Econ 1 class, so I'm thinking about an Econ major or minor as well! (I'll probably love every single class I take here, so I'm trying my best not to make any decision about major at this point!) Outside the classroom, I love writing. I spent most of my time in high school writing, so I'm looking forward to continuing doing it here. Beside the Admission Blog, I'm on training for The Dartmouth's editing team. I also want to try some fun workout so I'm taking Zumba three times a week this term. So yes, that's me! I'm looking forward to sharing more about my life here as an international freshmen at Dartmouth!