« All Posts by this Blogger
Strawberry Picking in the Upper Valley
Hello! Welcome back to my blog!
This past weekend I went strawberry picking with the Women in the Wilderness group. Women in the Wilderness is a subgroup of the Dartmouth Outing Club that was originally created in the early 1990s as a way to promote female participation in the organization which was predominately male at the time. I only recently became involved in the club because one of my friends is the chair this summer!For this week's excursion we decided to go strawberry picking at Edgewater Farms. The farm, located in nearby Plainfield, NH, is a 15 minute drive from campus and a popular spot for fruit picking in the summer and buying vegetables in the fall. What's great about living in the Upper Valley is that farms are ubiquitous so you never have to travel too far to go fruit picking. Where I live in suburban Maryland, I would have to travel for at least an hour to participate in these kinds of activities.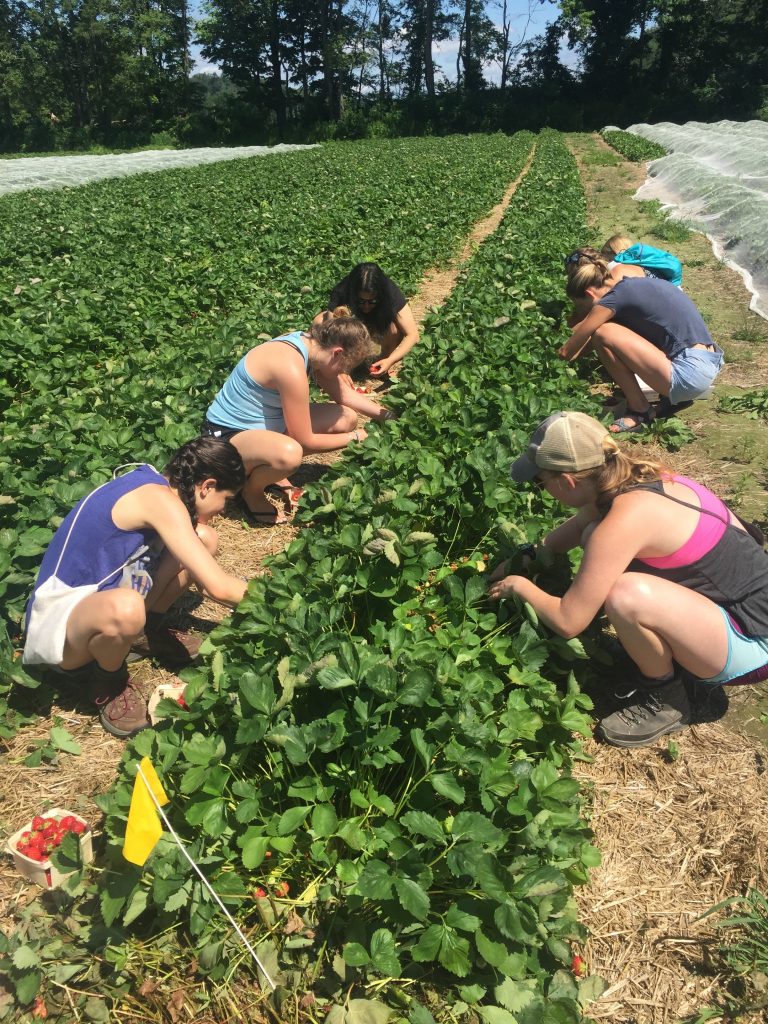 I had never been strawberry picking before, so I did not know what to expect. The day before this trip the Upper Valley experienced some very unusual monsoon-like rainfall that flooded various towns. Luckily, the patch was not muddy and the strawberry plants were intact.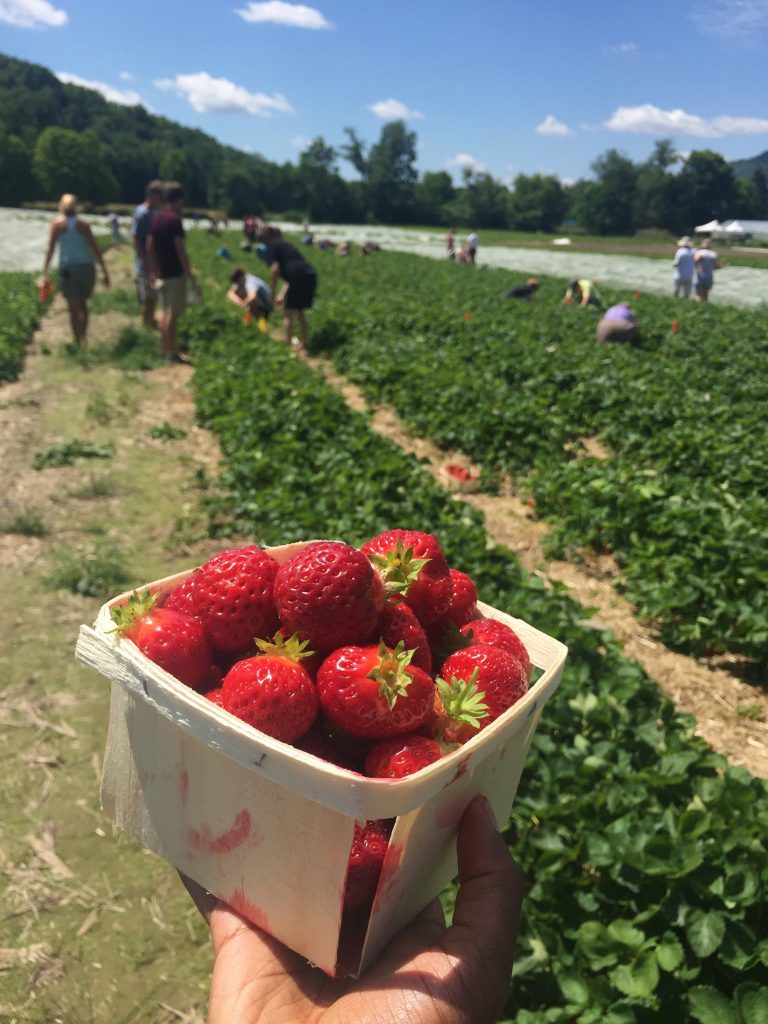 Between all of us, we picked over 15 pounds of strawberries! Some chose to make strawberry smoothies or popsicles, but I kept mine whole and snacked on them throughout the week. They tasted so much better than the strawberries I buy at the grocery store!